JYJ3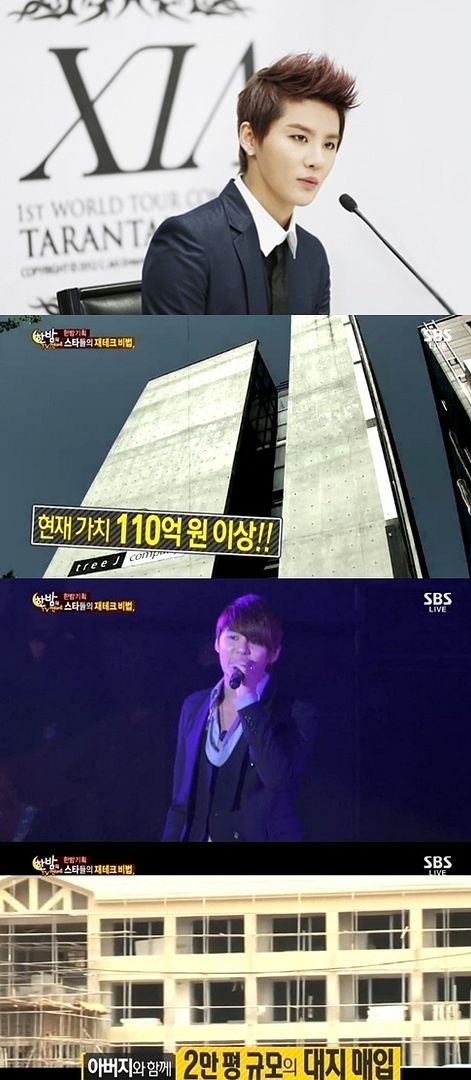 While JYJ Junsu's Jeju resort is creating buzz, Junsu and Jang Geun-Suk are chosen as the best real estate investment experts.
On June 12, celebrities' investment techniques were featured on a segment of SBS' 'Night of TV Entertainment'. A real estate investment expert chose Jang Geun-Suk and Kim Junsu as the best real estate experts among celebrities.
The expert said, "JYJ Kim Junsu is building a hotel resort on Jeju Island worth KRW 15 billion (approximately USD 13 million)."
Kim Junsu bought a land of about 20,000 pyong in size (about 700,000 sq ft) and is currently building a 65 room resort, which is scheduled to open this fall.
The expert said, "I believe it will be a mecca of Hallyu. It's an excellent investment."
Source:Asia Today
View original post 149 more words